Back to Shop
Qammar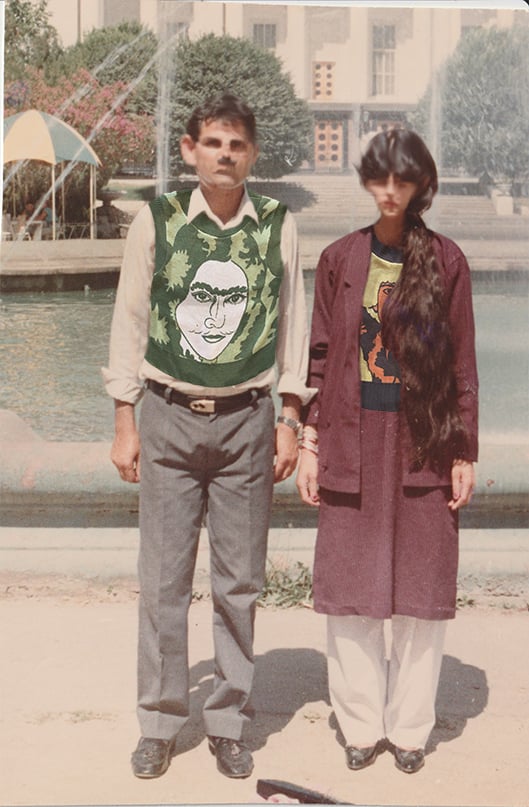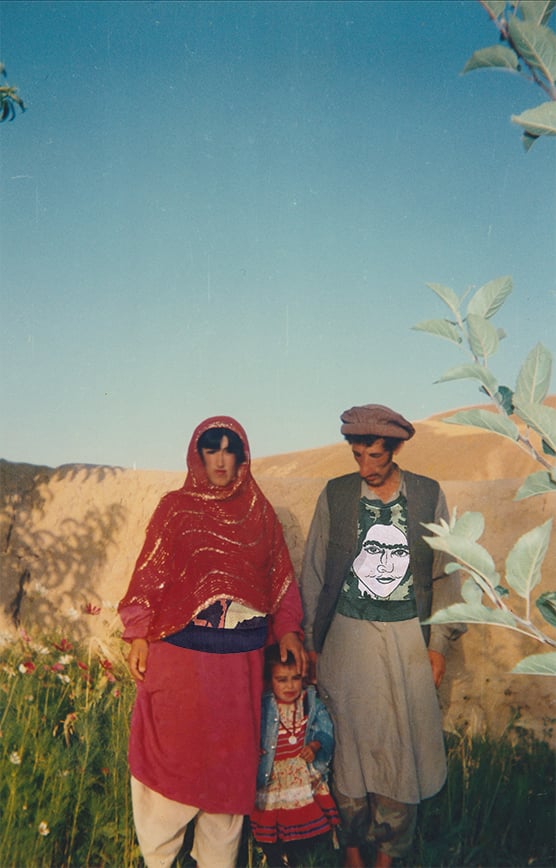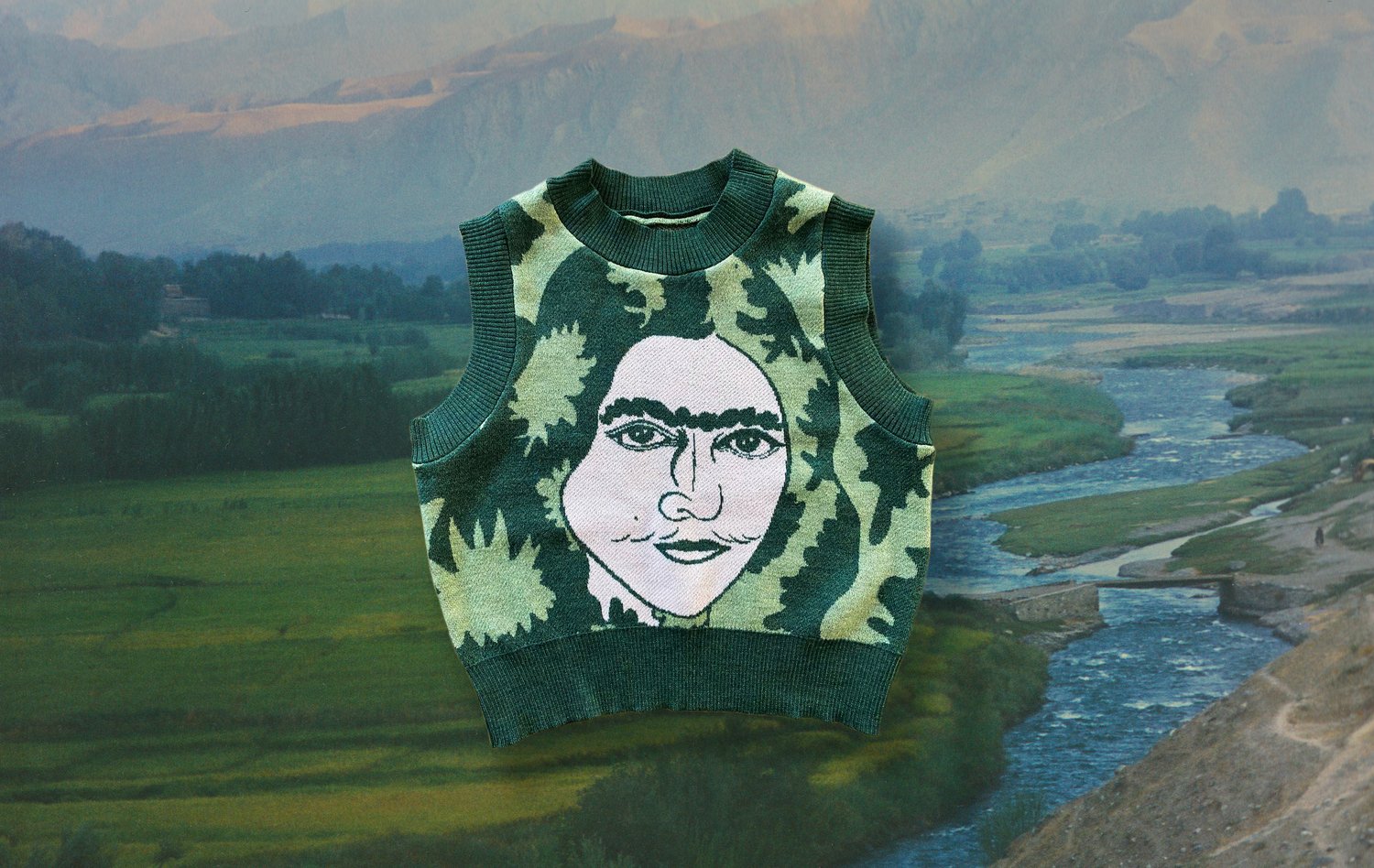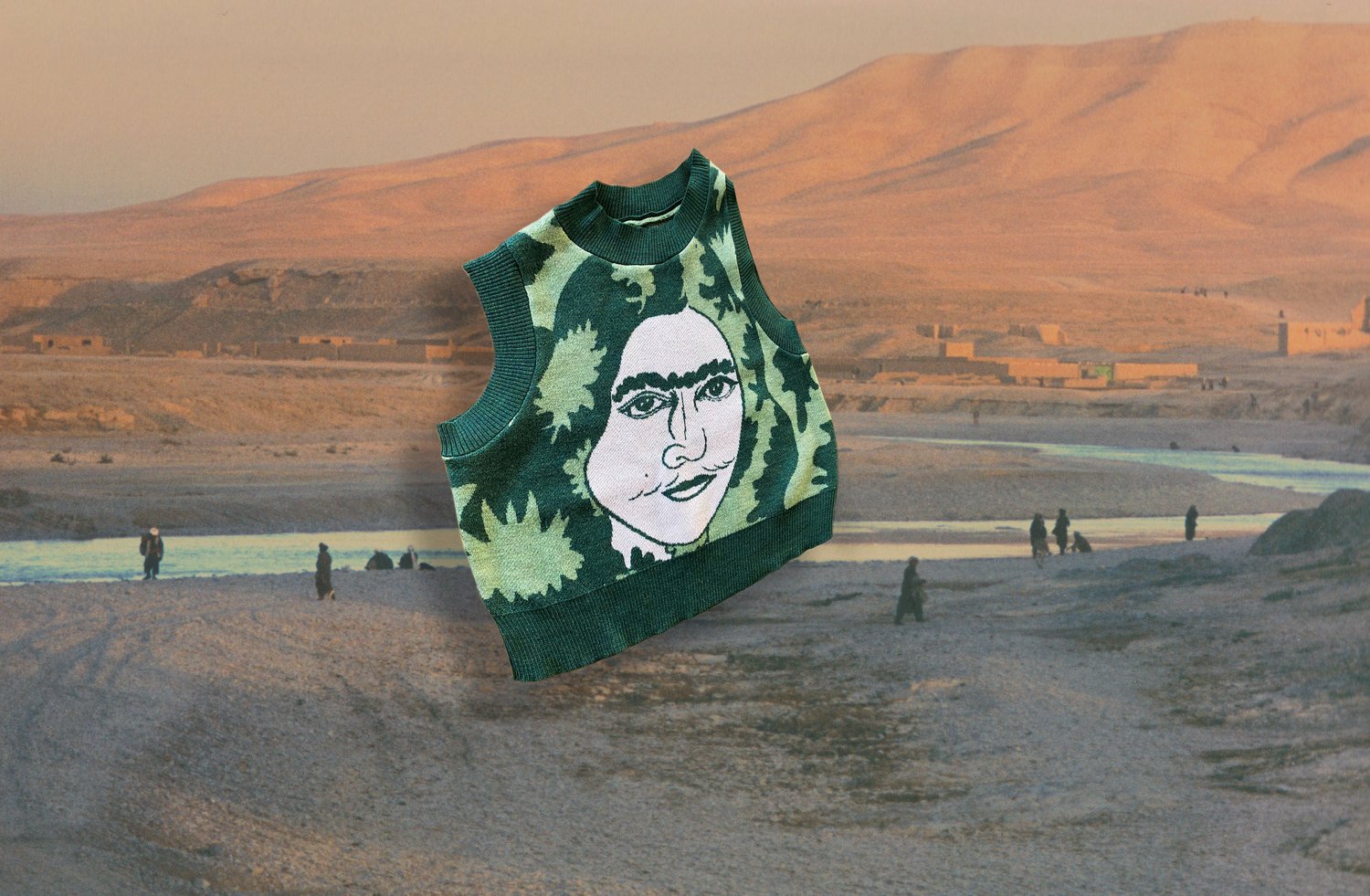 €

168.07
/ Sold out
We are so pleased to introduce you to our first limited edition of art prints on wool!
What is it about?
The PORTRAIT PULLUNDER collection is inspired by photographs from our family archive, the faces and looks of family members looking directly into a camera in the late 70ies and 80ies. Our colours are borrowed from the vintage feel of patterns and landscapes of photographs of Afghanistan. This collection of two designs reimagines the aesthetics of those times, what kind of a sleeveless sweater would our uncle have worn to university or our mother on a slightly windy day in spring. Set in the atmosphere of these family photographs we present you the cropped fits "Reyhana" in orange/yellow/black and "Qammar" in green/lime/black.
What is it made of?
What is a PULLUNDER ? a sweater without sleeves. It's a German pseudo analogy with pullover from English to pull+ under
The yarn is dyed and spun in Italy. The raw material comes from New Zealand and is knitted in Germany.
How do I get one?
We produce a limited edition of 30 pieces per design on demand, all sizes,
standard S to XL, and on request also additional sizes .
First round of orders: You can preorder from now until Sunday the 9th of April 2023.
Production takes 4-6 weeks, shipping depends on your location (worldwide possible). After you place your order, you will receive a certificate with the order number and will be notified, when your limited art print on wool is made for you and ready to be shipped.
Please respect that we can not accept changes and returns due to production on demand for each individual order. Customer complaints are only valid when promised quality and shipping is not delivered ( size and color variations from online presentation are not included in accepted complaints ).
Please note your size in the comment section as well as weather you want a relaxed
or fitted silhouette.
168.07 Euro (non-EU customers - recipient liable for local import tax and duties)
200 Euro (EU customers - VAT added at check out)